Sumatra Adventure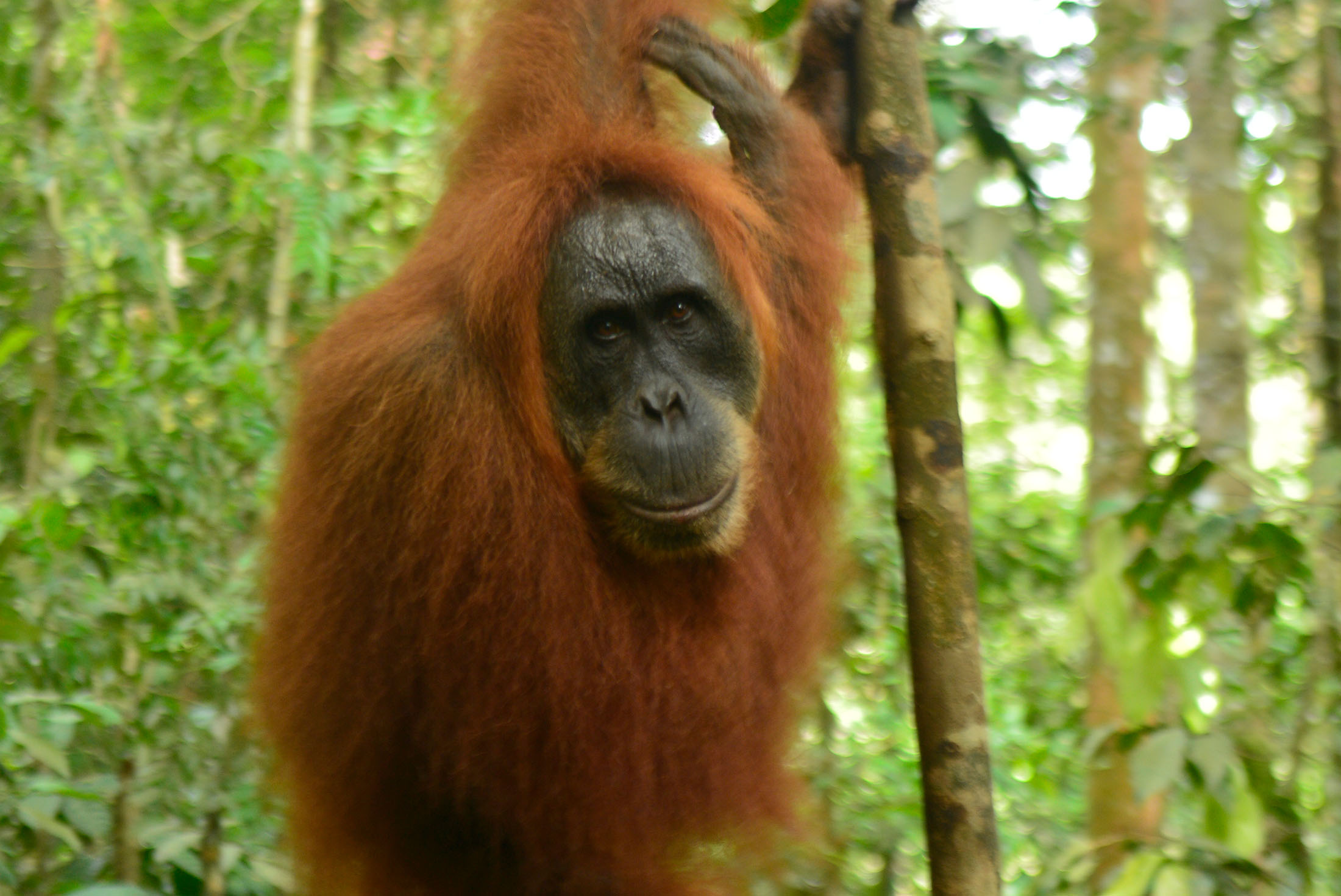 Sumatra Adventure
Steamy Sumatra is a rugged jungle paradise for all types of adventurers. The world's sixth largest island is teeming with untamed nature and is home to many endangered species, including the Sumatran tiger, rhinoceros, elephants and the acclaimed orangutan. On this nine-day Sumatran expedition, travel from Medan to Bukit Lawang and explore Gunung Leuser National Park. Head to Berastagi and hike up the steaming active volcano Sibayak, basking in the glory of misty panoramas from the summit. Finish in Samonsir on Lake Toba, where the colourfully dressed Christian Batak people are happy to have your company. Venture off the beaten track and learn a thing or two about Sumatra.
Activities
Gunung Leuser NP - Jungle Wildlife Trek
Gunung Leuser NP - Trekking Lunch
Gunung Leuser NP - Campsite Dinner
Mt Sibayak - Picnic lunch
Mt Sibayak - Volcano climb
Berastagi - Hot springs
Lake Toba - Sipiso-Piso Waterfall
Dokan Village - Batak longhouse visit
Lake Toba - Samosir Island day tour
Lake Toba - Stone Chairs
Lake Toba - Simanindo Museum
Lake Toba - Batak Dance Performance
Highlights
Gunung Leuser National Park is your best chance in Indonesia to see orangutans in the wild. Hike through the jungle, home to some 300 bird species and the endangered Sumatran tiger, on a small-group camping experience.
Begin and end your adventure in Sumatra's largest city: Medan. Explore the mix of Asian cultures in the city, noticeable in its colourful architecture and delicious mix of food.
Let your knowledgeable group leader guide you through the thickets of the jungle, past small cultural villages, and to the best places to eat around northern Sumatra.
Climb the Sibayak Volcano to enjoy panoramic views at its spectacular summit, then head to local hot springs for some well-earned rest and relaxation after the descent.
Explore Lake Toba and the villages on Samosir Island. Check out Indonesia's highest waterfall and a take a cultural tour that includes a traditional Batak dance performance.

We get it – travel's a big decision. It's not every day you fly across the world to wander the souks of Marrakech or enjoy a dreamy Angkor sunrise. But for us, it's been our everyday for the past three decades (whew, we're old). Let's just say we know what travellers
really
want: a balance of inclusions and free time, a mix of classic highlights and local secrets you won't find on Google. And of course, an authentic real life experience.
Our leaders are born and raised in-count
...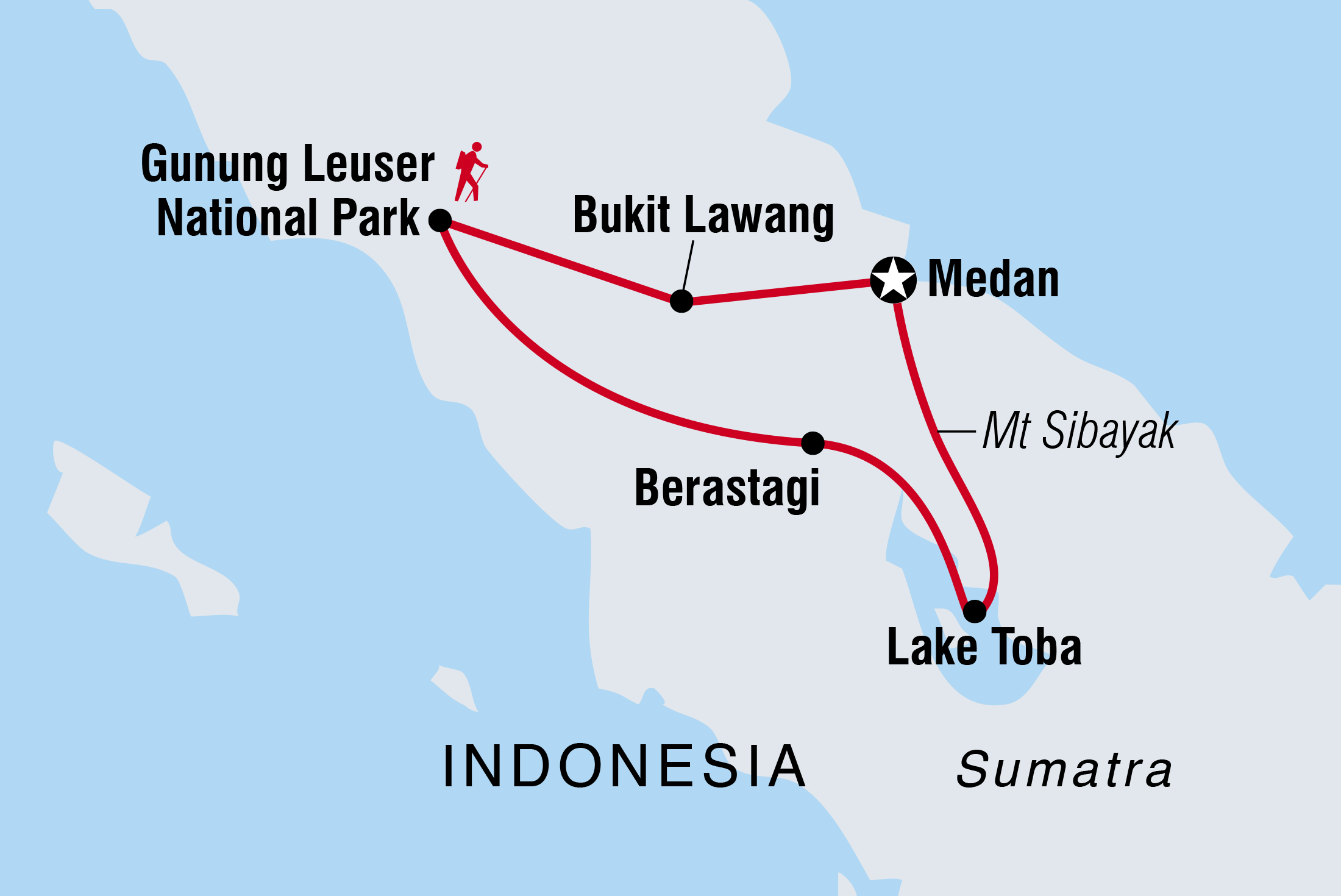 Day
Destination
1
Medan
2
Bukit Lawang
3
Gunung Leuser National Park
4
Gunung Leuser National Park - Berastagi
5
Mt Sibayak - Berastagi
6
Lake Toba
7
Lake Toba
8
Medan
9
Medan